Our Push to Communicate with our Customers
Here at Highlands Lawn & Landscape we take a great deal of pride in our work. And we are constantly pushing ourselves in a variety of ways in order to maintain our own high expectations and even more so to make sure that we deliver outstanding outcomes for our customers.
One area that we are constantly evaluating regarding our own performance is focused on communication. We strive to be great listeners and also to follow through and to do everything we say we are going to. And we know how important these factors are to the success of our business.
2013 All-Star Award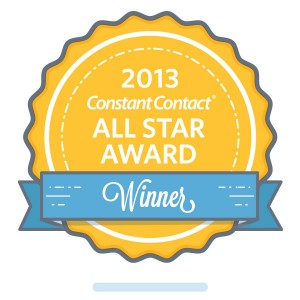 And so it was with great satisfaction that we recently were made aware that Highlands Lawn & Landscape was recognized by Constant Contact, our newsletter provider, with a 2013 All-Star Award. The award is significant for a variety of reasons, but in one particular aspect has us tickled pink – we use Constant Contact as one of our methods to connect with our customers, so the recognition is greatly appreciated.
2013 Customer Satisfaction Survey
As yet another signal of our intense commitment to customer communication, in late 2013 we also sent out an email to all our customers (through Constant Contact) with a link to our first ever customer satisfaction survey. The survey was a great opportunity for us to gain feedback on how our crews are performing, and overall how our customers view us. In case you were wondering, overall the feedback we received was largely positive and also was very constructive in encouraging us to do a few new things this spring.
In fact we appreciated the feedback from the customer satisfaction surveys so much that we elected to leave the surveys up on our site so that our clients could utilize them on an ongoing basis to continually push us to improve.
Here is the link for our survey.