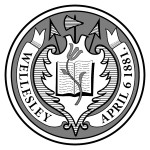 Highlands Landscape Construction & Tree has proudly been providing professional Wellesley, MA landscaping services since 2000 and many of our clients have been with our landscaping company for years.  In addition, our roots with the town of Wellesley are deep as Wellesley is where we have our highest concentration of year round landscaping clients. With over a decade of experience we have worked hard to develop a strong local reputation for being dependable, professional and most importantly for delivering great experiences for all our customers.
The Premier Wellesley, MA Landscaping Company
Residents throughout Wellesley rely on our expertise to deliver a wide range of professional residential landscaping services including full service lawn care, comprehensive fertilization programs, scheduled lawn mowing services, flower bed creation and services, tree and shrub services, new grass installations and spring and fall cleanups.
An Elevated Approach to Wellesley Residential Landscaping
When it comes to landscaping in Wellesely we'd like to think we should be your last and final stop. Attention to detail matters. And when landscaping is done right we know it has the ability to add a tremendous amount of enjoyment and value to your properties.
As we evaluate your property our team is focused on a variety of factors including the overall health and well-being of your landscape, practicality, beauty, price, sustainability and also how the landscaping of your property can be additive to the overall representation of your property.
Year Round Landscaping Services
As part of our year round landscaping offering. many residents in Wellesley also rely on Highlands Landscape Construction & Tree to provide snow removal including plowing, shoveling and salt & sanding.
Outdoor Masonry and Stone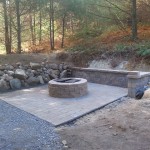 In addition to our comprehensive residential landscaping services, Highlands Landscape Construction & Tree also has a dedicated division focused exclusively on masonry services. Our masonry team is a great complement to our landscaping division, and the two units regularly work hand in hand on projects to ensure continuity while also delivering our services in a very professional and streamlined manner. We regularly build stone steps, driveway aprons, stone walls, stone patios and we are also very skilled in building outdoor fireplaces and outdoor fire pits.
A Team You Can Trust and Depend On
Our years of experience, along with our many great reviews speak to the hard work our entire team has committed to ensuring that we have a great reputation – one that is very much focused on gaining the trust of our clients and then continually surpassing expectations.
We are more than happy to share some local references as well!
Contact Us for A Free Estimate
If you are resident of Wellesley and are in the market for landscaping services for your home we'd love to hear from you. We encourage you to reach out to us and set up a free estimate with Highlands Landscape Construction & Tree – YOU WON'T BE DISAPPOINTED. Upon contacting us, a team member will visit your property and talk with you about your future landscaping needs. Contact us at (781) 431-2338 or feel free to reach out to us through our contact page and we'll be sure to promptly get back to you.